Wise (Formerly Transferwise) Money Transfer Review
Exchange rates, Payment methods, How to, Transfer fees and much more
Wise (Formerly Transferwise) review
Sending money online can be worrisome to many people. Is it safe to send? Am I paying too much to transfer money online?

TransferWise is an online money transfer service that allows customers in the United States, Canada, Australia, the United Kingdom, and the Eurozone to send money to more than 40 countries internationally. The service makes transferring money quicker, easier, and less expensive than other companies. Send money using your smartphone, tablet, or online through the TransferWise online transfer service.
Payment Methods Available with TransferWise
When you send money online with TransferWise, you can fund the transfer using:
⬤

Bank transfer
⬤

Credit Card
⬤

Debit Card
Individual users can send up to $999 per day, and TransferWise doesn't allow you to set up recurring transactions.

If you choose to submit additional information to TransferWise, such as the reason for the transfer or proof of how you are funding the transfer, you can send more money.

For example, providing TransferWise with the reason you're sending the money and the source of the funds, you can send up to $6,000 per day.

The person receiving the money has a few options for getting their funds, including deposit into a bank account, deposit into a digital wallet, or picking up cash at a nearby partner money transfer facility. And if you need to send money somewhere immediately, you can choose the "Express" option for an instant transfer of funds.
How much I can transfer with TransferWise.
With TransferWise you need to pass different tiers of verification to be able to send higher amounts of money. To increase your sending limits you will need to provide your personal information and upload certain documents.
Tier 1. You can send up to $999 daily, $2,999 weekly, $10,000 monthly and $18,000 every six months
Tier 2. You can send up to $6,000 daily, $20,000 monthly and $36,000 every six months
Tier 3. You can send up to $9,999 daily, $30,000 monthly and $60,000 every six months
How long does a Transfer with TransferWise take ?
TransferWise offers two ways to send - express or economy
Express may cost extra but it can deliver your money to your recipient within 4 banking hours
Economy generally takes three to five business days to arrive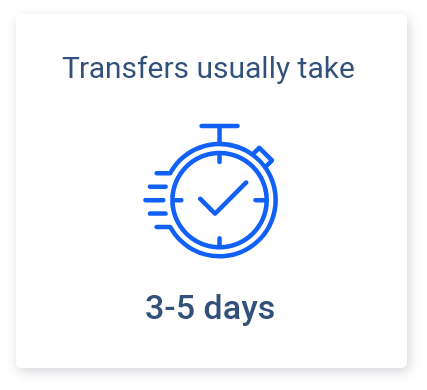 TransferWise Transfer Fees
The fees TransferWise charges to transfer money depend on several different factors, including:
⬤

How much money you're sending
⬤

Where you're sending money to
⬤

How you are paying for your transfer
⬤

The currency you're converting your money to
⬤

The way you choose to transfer the money
TransferWise allows users to send money either Economy or Express. Economy often has lower fees - including no fees for your first transfer - but takes longer to reach the recipient.

If you're sending Economy from Canada to the Philippines, using local currency, the transfer will take up to three days. TransferWise charges you $2.99 if you send less than $500, but there is no charge for sending more than $500.

If you need the money to get from Canada to the Philippines immediately, the Express option costs $6.99 regardless of how much you're sending.

Express transfers happen immediately, so they're great for people who need to send money for emergencies. However, they do carry additional fees that can add up the more often you send money with this method.

There also may be situations where TransferWise will charge you additional fees, such as when you send money to a recipient in a foreign country but they will receive that money in United States dollars.

Users in Australia, Canada, and the United States will also be charged a processing fee if they elect to fund the transfer with a credit card. You also may be charged additional fees directly by your credit card company, but TransferWise has no control over these fees. If you're using a bank account to transfer money, they may also charge you additional fees. These fees are dependent on your bank's policy and are out of TransferWise's control.
Pros and Cons of using TransferWise
Pros
Easy to use with user-friendly online applications and mobile app.
Those who receive money can collect their money at any TransferWise partner bank, including nearly all big banking networks in the countries where TransferWise is available.
Multiple payout options, including bank transfer, mobile wallet, home delivery, and pickup at over 140,000 locations.
Currency exchange rate locks in when you start the transfer, protecting you from fluctuations before the money gets to the recipient.
Text message alerts for you and the recipient so you both can track when money has been sent and received.
If you are unhappy with the service you receive from TransferWise, you get a refund on all the fees you paid.
Its website is secure, meaning you can be confident you're transferring money securely.
Cons
Often not the cheapest money transfer option, with exchange rates that are lower than other services.
Fixed fees can get expensive if you're transferring smaller amounts of money.
You may be limited in how you can send money and how the recipient gets the money depending on where you're sending money.
Daily and monthly limits on how much you can send without going through extra verification steps.
Higher fees for express transfers. You need to pay much more in fees if you want to fund your transfer with debit or credit card.
How TransferWise Works?
01
Create your free account
Visit www.transferwise.com. Create your free account.
02
Initiate your first transfer
Select how much money you want to send, and where you'll be sending money to. You will be able to see any attached fees up front, and you'll be given an estimate on when you can expect the money to arrive.
Fill in the details of your recipient's bank account. If you do not know them, give TransferWise their contact information and the service will request bank account details for you.
You may be asked to verify your identity by sending a picture of your ID. This may be necessary when sending to certain countries or sending large amounts of money.
Pay for your transfer using your bank account, wire transfer, credit card, or debit card.
06
Review your transfer and send
You can track the progress on your transfer so you know when the recipient gets the money.
Other Money Transfer Providers
TransferWise Exchange Rates
TransferWise's exchange rates are competitive with other online money transfer services, typically coming in between 0.5% and 2% worse than general market rates.

The company not only makes money with these exchange rates that are worse than the market, as well as additional fees charged by TransferWise.

For example, if you want to send $500 from Canada to the Philippines, you will pay between $2.50 and $10 more to send that money with TransferWise over base exchange rates.

The company also charges you fees for sending money instantly with a credit or debit card, as well as fees for transferring money to the Philippines in U.S dollars instead of the native currency.
How TransferWise makes money?
TransferWise makes its money by charging customers to send money from one country to another. These fees are what you pay based on where you're sending money, how much you're sending, how fast you want the money to get there, and how you're paying to send the money.

The fees TransferWise charges are higher than some of their competitors, so shop around before deciding what service to use to send money overseas.
Platforms Where TransferWise Is Available
TransferWise is available for use on your computer, tablet or mobile device through its web-based platform. Additionally, the TransferWise app is available for Android and iPhone devices.

All of TransferWise's platforms come highly rated by customers for their ease of use and user-friendliness.
Is TransferWise Secure?
TransferWise is considered a very secure and trustworthy online money transfer provider.

The company is a registered Money Services Business with the United States Department of the Treasury and is a licensed money transmitter. TransferWise also is authorized to operate in all Canadian provinces except Quebec (although this is coming soon), as well as the United Kingdom and Ireland.

TransferWise offers a variety of safeguards and security measures to protect your information and your money, including:

● All TransferWise accounts are verified using a variety of different measures, helping keep them safe and secure while also preventing fraud.
● In order to send money through TransferWise, users must submit certain documents to prove their identity.
● TransferWise uses manual and automated fraud detection techniques and risk management procedures, helping them detect and eliminate suspicious account activity.
● All transactions are protected by strong online security measures, including 256-bit SSL encryption with a 2048-bit signature.

TransferWise is financially strong, and it has the backing of a variety of investors including TomorrowVentures, Jeff Bezos, Trilogy Equity Partnership, QED, and DJF. They have raised more than $100 million in venture capital, and completed a second round of fundraising with investors such as Barclays, Bridge Bank, Goldman Sachs, Prudential Financial, and Top Tier Capital Partners.
With TransferWise you can send money from the following countries
The TransferWise app and online transfer service lets you send money from the following countries: Australia, Austria, Belgium, Canada, Denmark, Finland, France, Germany, Ireland, Italy, Netherlands, Norway, Spain, Sweden, the U.K. and the U.S.A..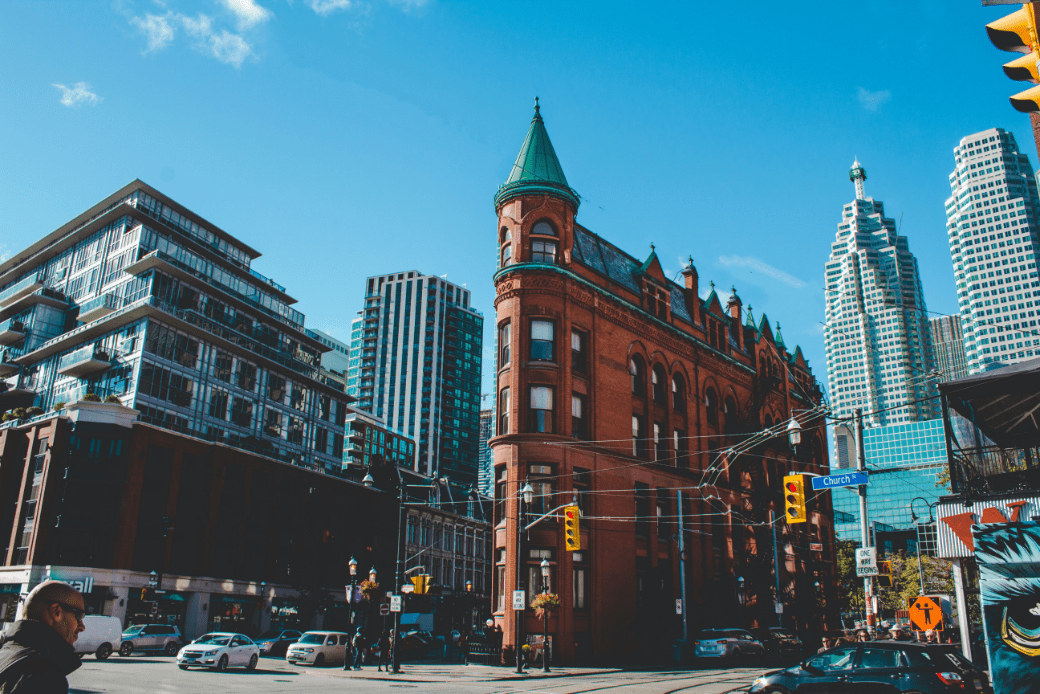 TransferWise allows you to transfer money to the following countries
Using TransferWise money transfer services, you can send money to the following countries around the globe: Argentina, Bangladesh, Bolivia, Brazil, Bulgaria, Chile, Colombia, Costa Rica, Croatia, Czech Republic, Dominican Republic, Ecuador, Egypt, El Salvador, Ethiopia, Ghana, Guatemala, Haiti, Honduras, Hungary, India, Indonesia, Jamaica, Kenya, Malaysia, Mexico, Morocco, Nepal, Nicaragua, Nigeria, Pakistan, Panama, Paraguay, Peru, Philippines, Poland, Romania, Rwanda, Senegal, South Africa, Sri Lanka, Thailand, Tunisia, Turkey, Uganda, Uruguay and Vietnam..
TransferWise Money Transfer Customer Reviews
TransferWise has more than 20,000 reviews on consumer review site TrustPilot, with more than 85 percent of them being 5-star reviews.

Frequent positive points in reviews of TransferWise include the ease and speed of transferring money, and reviewers were highly satisfied with the customer service provided by TransferWise.
Here are some sample positive reviews of TransferWise's service:
Kellie said TransferWise not only made her transfers quick and easy, but the customer service she received when she experienced an issue was exceptional. She has stopped using all other transfer apps in favor of TransferWise.

"Excellent service, unsurpassed speed, and the best rates! I'm very glad I read about your company and gave you guys a shot!" - FA
However, TransferWise isn't without its critics.
Negative reviews include complaints about the fees TransferWise charges, difficulties canceling transfers or closing accounts, and difficult experiences with customer service representatives.
How to Contact TransferWise?
TransferWise offers 24/7 customer service on the phone and via the chat feature on their website
TransferWise Email Support -
service@TransferWise.com
TransferWise Support via Phone -
(888) 736-4859
TransferWise Online Chat -
(link to the online chat)
Alternatives to TransferWise Money Transfers
Banks
Banks are the more traditional choice for many people wishing to transfer money online, mostly because they're well-known, established, and seen as very secure. However, sending money using a bank tends to be much more expensive than more modern choices. Additionally, sending money using a bank can be incredibly inconvenient for anyone without easy access to a branch bank. TransferWise has the benefit of being accessible wherever you have the internet, allowing you to connect your bank account or credit card no matter where you hold that account. The person receiving the transfer can get their funds however is most convenient for them.
01
Traditional Money Transfers
A more accessible alternative to banks for many people has been other traditional transfer companies, such as Western Union, MoneyGram, Ria Money transfer etc.. These companies have more easily accessible branches, often locating inside grocery stores or on street corners, than many banks do.

However, they offer limited choice on how you can send and receive money, and the fees they charge are exorbitant in many cases. This puts money transfers out of reach for many people.

In comparison, TransferWise offers even broader access to sending and receiving money, but also with much lower fees and exchange rates.
02
Other Online Money Transfer Services
With the advent of the online money transfer industry, the amount of choices consumers had when sending and receiving money exploded.

Because these services, such as Transferwise, WorldRemit, Remitbee, and Remit2India, don't have to run branches or manage large teams of employees, their fees often are lower than those from a bank or other traditional money transfer service. Additionally, because these services partner with a wide variety of banks and credit unions, people sending and receiving money have far more choice in how their money is processed. You don't need to be near a bank or transfer service branch to be able to send or receive money.

When compared to many of these online money transfer services, TransferWise doesn't always have the lowest fees or the best exchange rates. Depending on where you're sending money to, how much you're sending, and how you're sending that money, the fees for TransferWise's service can range from very inexpensive to higher than other similar services.
03
Send Money to India using TransferWise
Transfer Canadian Dollar to Indian Rupee
Deposit - instantly to Andhra Bank, Bank of Baroda, Canara Bank, Catholic Syrian Bank, Central Bank of India,City Union Bank, Corporation Bank, Federal Bank, HDFC Bank, Indian Bank, Indian Overseas Bank, Kotak Mahindra Bank, Punjab National Bank, South Indian Bank, Union Bank of India, Vijaya Bank, and YES Bank.

Deposit within 4 banking hours to all others including ICICI Bank, State Bank of India, and Citibank.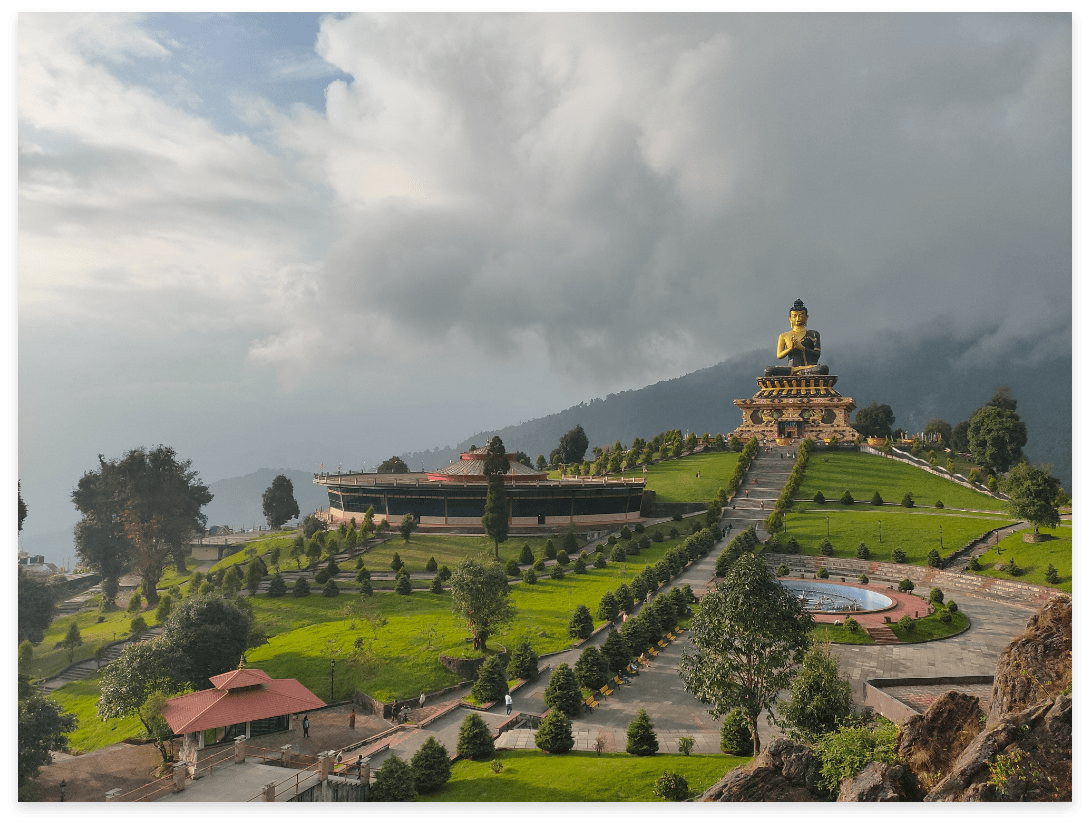 Send Money to Philippines using TransferWise
Transfer Canadian Dollar to Philippines Peso
Cash pick-ups network — Cebuana Lhuillier, M Lhuillier, and any BPI Branch

Banking network — The Bank of the Philippine Islands, Banco de Oro, Philippine National Bank, Metrobank, Globe Gcash Wallet, and all Bancnet member banks.

GCash network — covers all Globe Telecom outlets, Tambunting Pawnshops, Villarica Pawnshops and the Green Bank of Caraga.

BDO cash network — covers all BDO bank branches, all SM Malls and department stores, SM Global Pinoy centers, Palawan Pawnshop and over 30 rural banks.
Send Money to Brazil using TransferWise
Transfer Canadian Dollar to Brazilian Real
TransferWise's cash pick-ups network includes Banrural, Banco industrial, elektra, Banco Agricola, MiCoope, Credomatic, Davivienda, Banco Atlantida, Ficohsa, Banpro (Grupo Promerica), Banco Lafise, BBVA, Bancolombia, Interbank, Servipagos, Banco Internacional, Banco del Austro, Sistema Fedecredito.

TransferWise's banking network includes Banrural, Banco industrial, Banco Agricola, Credomatic, Ficohsa, Davivienda, Banco Atlantida, Bancolombia, BBVA, Banco Internacional, Banpro (Grupo Promerica), Banco Lafise, Banco del Austro, Interbank, Banco Guayaquil.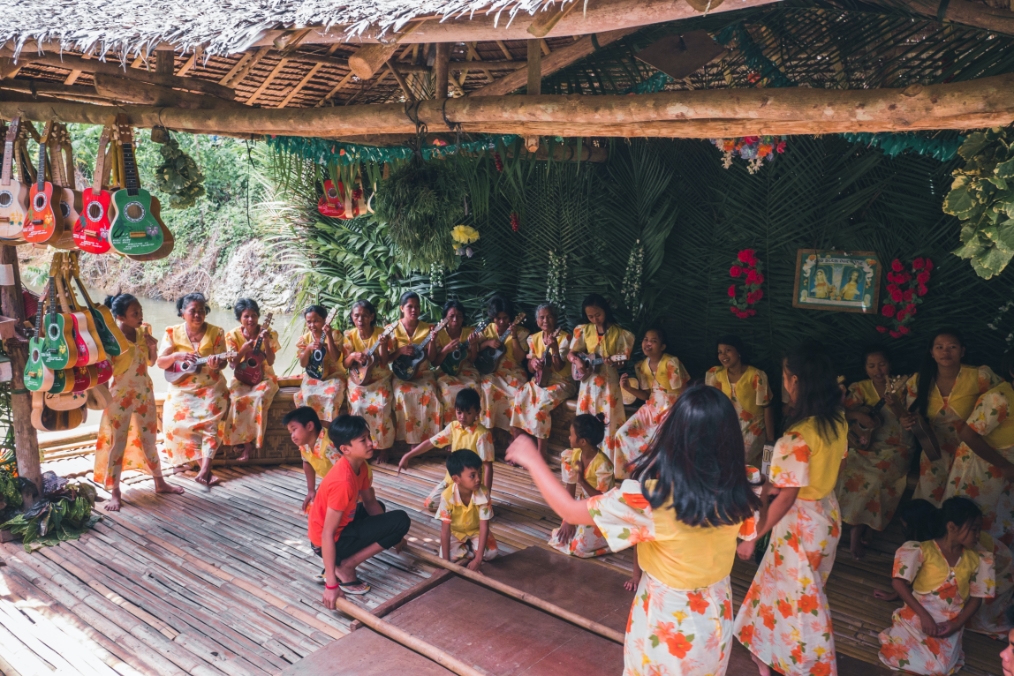 History of TransferWise
When Matt Oppenheimer, one of the founders of TransferWise, was having trouble sending money back to the United States from Africa, he decided there needed to be an easier way. In 2010, he founded BeamIt Mobile.

Back in the United States, he began to work on a money transfer system that was easier for customers to use.

He was accepted into the Techstars Incubator program in Seattle where he met fellow TransferWise co-founder Josh Hug. The two changed the business's name from BeamIt Mobile to TransferWise.

In 2013, TransferWise doubled its transaction volumes over 2012 numbers, and it grew its customer base 400 percent in 2014. Since then, the company has continued to grow, expanding its service into more countries and partnering with more banks and credit unions.
So what is a TransferWise in a Nutshell?
TransferWise may not be the least expensive option for online money transfers, but what it lacks in more fees, it makes up for in other areas.

From its easy-to-use web and mobile applications to its speedy transfers, its variety of options for receiving money to its great customer service, TransferWise is a top choice for many people who want a reliable money transfer service.
Disclaimer: All third-party trademarks (including logos) referenced by Remitbee Inc. in this article remain the property of their respective owners. Unless specifically identified as such, Remitbee's use of third-party trademarks does not indicate any relationship, sponsorship, or endorsement between Remitbee and the owners of these trademarks. Any reference by Remitbee to third-party trademarks is to identify the corresponding third-party goods and/or services and shall be considered nominative fair use under the trademark law. Furthermore, we are not responsible for any inaccuracies identified in the article's content, and that information can be verified by contacting the respective third parties directly mentioned in the article.
Start sending money

with Remitbee

today
Send money from Canada with the best and transparent exchange rates without fees!